Student
Valeo Groupe Americas continues to build on a legacy that began nearly 14 years ago and culminated into 51,000 beds across 82 markets. With a proprietary lifestyle model and a proven building platform, Valeo Student is cultivating communities and leveraging market share one brand at a time.
Executive Tribe
Kevin M. Sealey
Founding Partner and VP of Operations- Valeo Student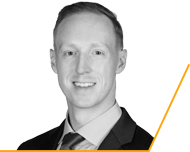 Steve Furst
Director of Operations
S.P.I.R.I.T
/STUDENT
A proprietary resident life program for student communities.
At the heart of Valeo Student's purpose-built communities, are the residents who have the freedom to make it their own. It's what inspired S.P.I.R.I.T Student, and it's why every Valeo Student brand is making a lasting impact in the lives of residents, tribe members and stakeholders.
SOCIAL
PERSONAL
INTELLECTUAL
RECREATIONAL
INSPIRATIONAL
THOUGHTFUL
Brands
As Valeo Americas' flagship student brand consisting of cottages, townhomes and brownstones, Epoch offers amenity-rich spaces and dynamic student communities with a programming approach that celebrates the journey of every college student.